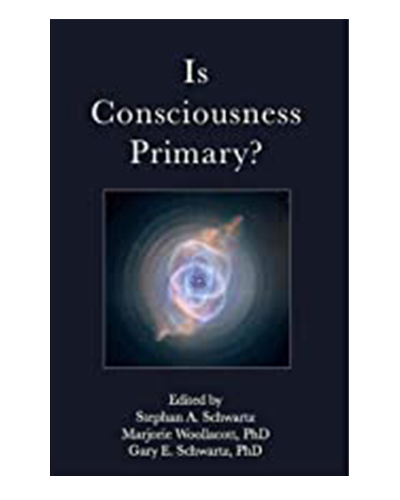 Stephan A. Schwartz (Autor), Gary Schwartz (Autor), Marjorie Woollacott (Hrsg.)
Editor:

Academy for the Advancement of Postmaterlist Sciences (October 6, 2020)

Language: English
Format: paperback, 562 pages / Kindle
The Academy for the Advancement of Postmaterialist Sciences publishes a series of books, Advances in Postmaterialist Sciences, to educate scientists, students, and science-interested readers about post-material consciousness research and its applications. Our intention is for each band to combine rigor and creativity, expressing both the first person (inner experiences) and the third person (outer observations) and enabling the betterment of humanity and the planet. Some volumes will be dedicated to specific topics, others will be wide and varied collections of research topics. Together they will help define and advance the development of post-materialist theory, research and applications.
Stephan A. Schwartz (Autor)
Publisher:

Park Street Press, Illustrated Edition (October 5, 2015)

Language: English
Format: paperback, 224 pages / Kindle
Scientifically sound strategies to bring about successful and lasting change on a personal, societal and global level, regardless of your background
2016 Nautilus Silver Award
Tells the stories of people who changed history, such as Martin Luther King Jr., Ben Franklin and Gandhi, and how they applied the 8 Laws of Change
Based on more than 16 years of academic and historical research as well as the author's own experience during the civil rights movement
Explore research across medicine, neuroscience, biology, and quantum physics to uncover the scientific workings of the 8 Laws of Change
Inspired by his own experiences during the civil rights movement in the 1960s and other social movements in the 70s, 80s, and 90s, Stephan Schwartz spent 16 years researching successful social transformations and uncovering the science and the patterns behind them. He found that there are three ways to create social change. The first is the advancement of technology and science. The second – change enforced by physical power – is almost always compulsive and violent and for these reasons does not last long. The third avenue of change he discovered – the most successful and lasting – is one brought about by something so subtle that it is often not taken seriously: small, individual decisions based on integrity and common purpose.
Schwartz reveals how the dynamics of change can be learned and explains the 8 laws of individual and social behavior that can enable any person or small group – even ordinary people without great wealth, official position, or physical power – to steer clear of history bend and create successful, lasting changes. He tells the stories of people who actually changed history, like Martin Luther King Jr., Benjamin Franklin, Mother Teresa and Mahatma Gandhi, and describes how they implemented the strategies and tactics of the 8 Laws to achieve their success .
The author explores research in medicine, neuroscience, biology, and quantum physics to reveal the science of how these laws of change work. He explains why compassionate and life-affirming change has the most lasting impact and shows how each of the 8 Laws cultivates a sense of "beingness" in the individual that strengthens your integrity and connects you to something greater than yourself – the key to lasting change on a personal, societal and global level.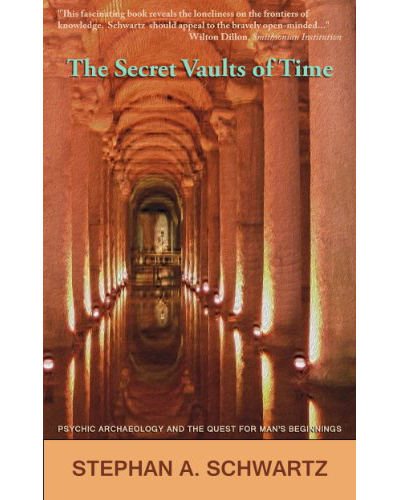 Stephan A. Schwartz (Author)
Paperback:

Open Road Distribution (April 4, 2017)

First Edition: Penguin Adult HC/TR; First Printing Edition (October 1, 1976).
Language: English
Format: Paperback, 396 pages / Hardcover, 370 pages / Kindle

Secret Vaults of Time is the recognized classic in its field. As described by Publishers Weekly, "Schwartz's compelling and convincing book is new evidence that thinking and writing about psychic matters … has reached a maturity that demands the closest attention." It covers 100 years of research around the world involving the use of remote viewing in archaeology.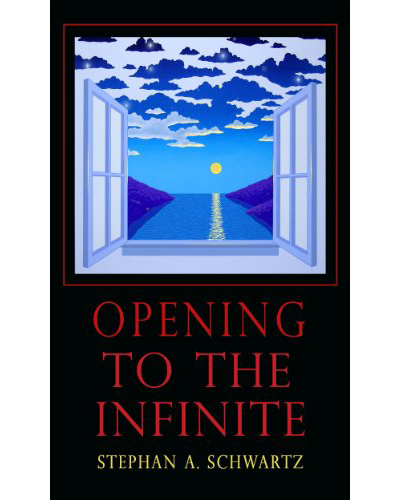 What's in this book: an explanation of the relationship of non-local awareness with spiritual practice, creativity, and the modern mental martial art known as Remote Viewing, and what that tells us about our nature as human beings. Clear, concise explanations of what science has to say about non-local awareness and how to open up to it with scientifically validated protocols. The importance of meditation in opening to non-local consciousness, as well as a technique for Western minds. How to put these skills to practical use in fields as diverse as business, medicine, and crime detection.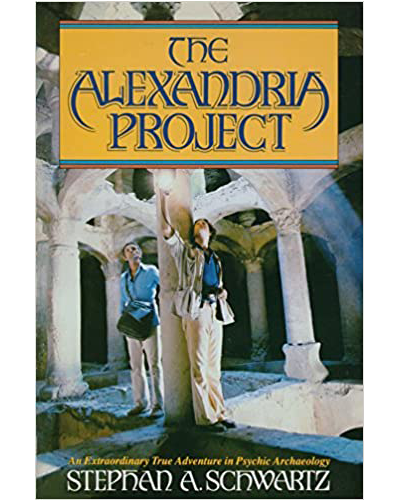 Stephan A. Schwartz (Author)
Paperback: Delta (August 1, 1983)
Hardcover: Delacorte Pr (September 1, 1983)
Kindle: Nemoseen Media (August 8, 2013)
Language: English

The Alexandria Project is the true story of how researchers from five universities and organizations traveled to Egypt to put the claims of a psychic ability known as remote viewing to the ultimate test: Was it possible, under tightly controlled conditions, for a part of the human mind to locate and describe ancient sites known to exist but now lost to history? A second test was also conducted: How well did remote viewing compare to electronic remote sensing technologies traditionally used by archaeologists? This book, the accompanying research, and the film provide the surprising answers.
Photographs and on-site drawings document this chronicle of an archaeological expedition that, with the help of clairvoyants, found the ruins of the palace of Marc Antony, the probable burial place of Alexander the Great, and other remarkable discoveries.
Jim Schnabel (Author)
Paperback:

Dell Books (January 13, 1997)

, 480 pp.
Kindle: Dell (April 20, 2011)
Language: English

Remote Viewers is a story about the Pentagon's attempts to develop the perfect tool for espionage: PSI spies. These psychic spies, or "remote viewers," were able to infiltrate any target, evade any form of security, and never risk a scratch. For twenty years, the government selected civilian and military personnel for psychic abilities, trained them, and deployed them full time at taxpayer expense against real intelligence targets. The results were so startling that the program soon involved more than a dozen different agencies, including the CIA, the Defense Intelligence Agency, the National Security Council, the FBI, the National Security Agency, the Secret Service, the Navy, the Army, the Air Force, the Joint Chiefs of Staff, the Drug Enforcement Agency, the U.S. Customs Service, the U.S. Special Forces Command, and at least one Pentagon counterdrug task force. Most of this material is still officially classified.