Gabrielle "Gabi" Pettingell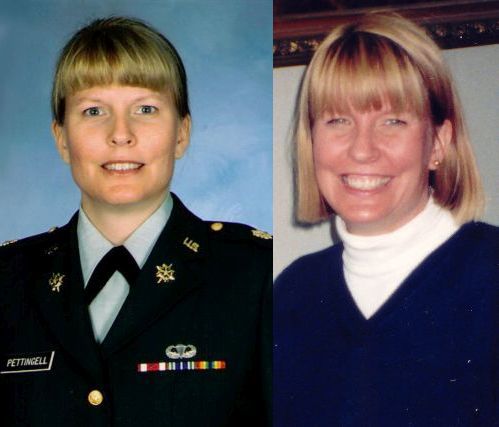 Gabrielle Pettingell retired as a captain in the US Army to take up a civilian position as a remote viewer in the military remote viewer program Sun Streak in Fort Meade, Maryland, in 1987. She was a brilliant student and was soon practiced in both Coordinate Remote Viewing and Extend Remote Viewing. It wasn't long before she trained other new remote viewing recruits herself. In 1991 Gabi left the remote viewing program (now known as the Star Gate) to take a job on an even more secretive intelligence project. Still, she never lost her love and remote viewing skills.
After retiring from government service, doing her MBA at Wharton College, and teaching business principles to students in Moscow, Russia for several years, she became an assistant trainer, project manager, and employee of Remote Viewing Instructional Services, Inc .. During that time she was she actively participated in some of the original hands-on experiments with associative remote viewing (ARV). She designed and participated in ARV pilot studies that produced both highly significant results and a profit.
A highlight of Gabrielle's remote viewing career occurred in May 1987 when she was selected to demonstrate remote viewing to four U.S. Senators at the Hart Office Building in Washington, DC. Present were Senators John Glenn, Daniel Inouye, Warren Rudmann and William Cohen (who later became Secretary of Defense). Gabi ran a successful remote viewing session against a secret target chosen by the senators themselves. Partly as a result of this impressive demonstration, the senators adjusted the rest of their schedule to extend the hour-long briefing to the entire morning so they could spend more time learning about Star Gate and what it offered to the intelligence community. Her performance went a long way in gaining Congressional support for Star Gate for the years to come.
She was a speaker at the 2001 Remote Viewing Conference, but was killed in a tragic car accident in Florida when she came home after taking her daughter to a Boy Scout camp just a week before the 2002 Remote Viewing Conference began. At the time of her death, she was the mother of three children, a scout leader and lieutenant colonel in the Army Reserve, for whom she taught classes in the resident part of the Army Command and General Staff School.
During her career as a remote viewer, Gabrielle Pettingell played a notable role in the secret history of military remote viewing and introduced numerous innovations that have long since become part of the remote viewing process. The Gabrielle Pettingell Memorial Research Fund was established in her honor by the International Remote Viewing Association (IRVA) in 2002. We cannot think of a more appropriate way to honor their memory than helping people contribute to the advancement of remote viewing on their behalf through the Research Fund.
---
More info: